The 2021 Many Miles for MiniDonks Challenge
This June, we're asking people to get moving and help us cover Many Miles for MiniDonks: raising money for a series of MiniDonks Pop-up Farm Experiences.
We love visiting care homes and other residential settings, and our hope is that the MiniDonks Pop-Up Farm Experiences will allow even more people with life-limiting conditions to get up close and personal with our wonderful herd of miniature donkeys, plus lots of other animals.
We know that spending time with animals can bring genuine therapeutic benefits and moments of pure joy to people living with complex disabilities and conditions such as dementia. It's our mission to bring a touch of MiniDonk magic to as many communities as possible.
Many Miles for MiniDonks is one of our summer fundraisers and is taking place throughout June 2021. You can choose how, when and how far you travel. Whether you stroll, run, wheel, toddle, cycle or swim - or simply choose to donate - you can get involved.
If you'd like to cover some miles for MiniDonks, please email us to tell us what your plans are and how much you hope to raise. We'll email you a leaflet, sponsor form and poster to help with your fundraising. If you email us some photographs we'll also try to share details of your challenge on our social media feeds.
For £15, you could purchase one of our Many Miles t-shirts to wear when you're carrying out your challenge.
For £25, we'll send you a water bottle and t-shirt, and will also make a £15 donation to the Many Miles for MiniDonks campaign on your behalf.
If you'd rather just donate to support our work, you can do so on our Just Giving page.
The top five most inspiring fundraisers will be invited to the MiniDonks yard for a meet and greet with the team, and will be presented with an official 'Many Miles for MiniDonks' certificate.
The Many Miles for MiniDonks big finish! 26 June 2021
Many Miles for MiniDonks is inspired by MinDonks super-supporter Ian Hytch, who has set himself the challenge of walking 80 miles in 8 days in his 80th year. Ian is walking in memory of his friend Dr. Nick Ireland who sadly died in an accident before he could join Ian in his challenge.
Ian's walk will finish on Saturday 26th June in Cromer, where our wonderful Miniature Donkeys will be waiting to meet him. All our friends and supporters are invited to come along and have some fun and our pop-up shop will be open, ready for you to purchase lots of MiniDonks merch.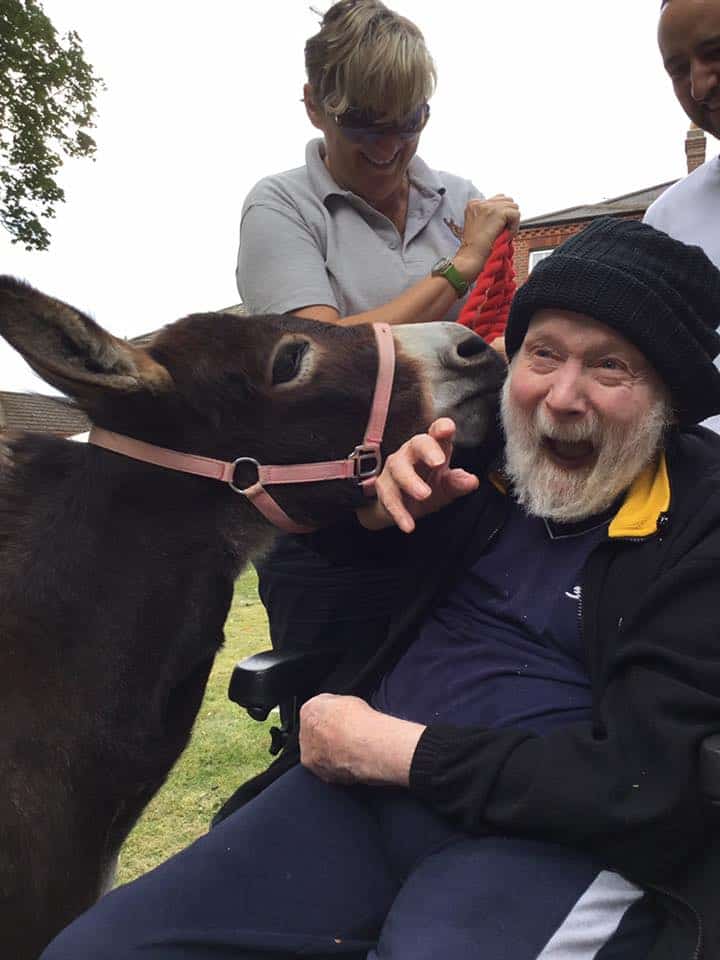 To register to take part in Many Miles for MiniDonks and order your fundraising pack, please either:
Order T-Shirt and fundraising pack
Order T-Shirt, Water bottle and
£15 donation
If you would like to make a donation to the MiniDonks Pop-up Farm fund, please donate via our Many Miles Justgiving page.
...or make a direct payment into our bank account:
Miniature Donkeys for Wellbeing Ltd
Sort code: 30 99 08
Account Number: 22811860